Our History
Vision
in
Mind
offers a variety of unique services, consultancy, keynote presentations, training and education. We specialize in:
Mental health and motivation in workplaces, educational institutions, services and the community
Continuing Proffesional Development points for Mental Health First Aid Recovery
Managing Staff With Mental Health Issues
Well being
Resiliency and Stress Management
Peer Support Worker training
Bullying and Harrassment
Public Speaking
Media Representation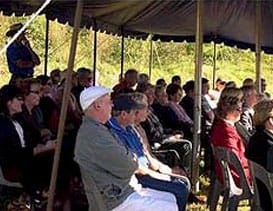 Our Mission
Our Mission
Vision in Mind is dedicated to delivering unique solutions to issues pertaining to recovery, stress and mental health in the workplace, services, and community.
To deliver education and training that is practical, user-friendly and engaging.
To enable companies, services, and communities to have high quality, sustainable outcomes that exceed current and expected results.
To deliver real, measurable, recovery, wellbeing and stress management workshops and presentations for services who work directly with people with mental ill-health.
To deliver high-quality recovery, wellbeing and stress management workshops and presentations
We aim to increase the wellbeing of each individual leading to improved employee retention, workplace relations, profit margins, sustainable futures, OH&S standards, HR outcomes, customer service, and individual lives.
Our Gallery
Our Photo Gallery
[envira-gallery id="2528"]
Our Testimonials
Our Success Stories
Jack de Groot
Dear Ms Jackson,
We would like to extend our sincere thanks for your keynote address and panel contributions at our Rosalie Rendu Forum. You have pioneered lived experience leadership, and reinforced how critical it is when creating better solutions for future generations.
Many audience members stated that your keynote speech was the highlight of their evening, inspiring a renewed commitment to do more in their communities to support individuals facing mental health concerns and/or poverty.
Thank you also for offering your time to talk with and support two of our other panellists prior to the event. Both panellists stated how beneficial this was in preparing for the night.
Jack de Groot
CEO, St Vincent de Paul Society NSW
Jenny Boden
"Fay Jackson has been a Keynote Speaker at a number of our conferences and we can't recommend her highly enough. She continues to receive standing ovations for her unique angle on mental health, presented with both captivating stories and serious strategies for working with people affected by mental health. A key strength is her ability to relate the subject matter to any number of different audiences making it both interesting and importantly, relevant.
Feedback from our delegates always has Fay at the top of the list of preferred speakers and we will continue to both use and recommend Fay on a regular basis."
Jenny Boden
Managing Director, Corporate Communiqué
Deb Ward-Mackay
Dear Fay, It was a real honour to have you as our guest speaker at our recent staff forum Refresh, Renew, Reframe. Your performance was nothing short of brilliant and all present found you to be extraordinarily knowledgeable, funny and entertaining.
I sincerely want to thank you on behalf of the Registrar and our QUT Managers and staff who attended your workshop and keynote presentations.
I consider us extremely fortunate to have been able to have you visit given your busy schedule. To be able to hear the stories, insights and experience you offered was such a leap for us in this program area. It was such an important opportunity for our University to gain better understanding of the challenges of living and working with a mental health condition.
You helped us all challenge existing biases, beliefs and misconceptions and encouraged us all to be more supportive for anyone who may be living with a mental health condition.
You truly are a very special person.
Warmest regards
Deb Ward-Mackay
Senior Program Coordinator- Wellness Matters Human Resources Department
Leona Marlow
Dear Fay,
It has been a month since you finished training the Welfare Team at East Hills Girls THS in Youth Mental Health First Aid.
The immediate feedback was so positive with highly accomplished staff saying it was the best training they had ever done. Your willingness and ability to weave personal experience into theoretical discussions brought a very necessary humanity and humour to the subject of Mental Health.
The noticeable effect a month on is that staff are dealing with young people in need with confidence and compassion.
Thank you again for your energy, humour and wisdom. I have done this training before and it was very different with you and I would welcome you back anytime.
Leona Marlow
School Counsellor East Hills Girls THS Lucas Rd, Panania
Rita Riedel
"Fay visited Alice Springs in mid-June 2008 as Guest Speaker for a public forum to help raise community awareness around mental illness. With a wide array of personal (and often colourful!) stories, Fay's passion and dedication to helping destigmatise mental illness shone through. Her presentation was rich with information, warm, humourous and highly engaging, and all who attended greatly appreciated the insights and wisdom she shared. Thanks Fay. It was wonderful to meet you. Fay also delivered 2 workshops -'Supporting Health Workers' and 'Young People and Mental Illness.' Both workshops were well attended and left people wanting to more."
Rita Riedel
Training & Promotions Officer, Mental Health Association of Central Australia
David Ailwood
"The way Fay presents the Mental Health Awareness training material is so unique. I have never experienced such an inspiring, down to earth and memorable educational programme before."
David Ailwood
Employee Relations Coordinator. Department of Education and Training, Illawarra & South Coast
Greg Skyring
"Fay your work with us at the Downer Engineering conference added value to our organisation through a greater awareness of the effects of mental illness in the workplace and gave a lot for our senior management team to consider. Your ability to articulate and deliver the message is second to none."
Greg Skyring
Operations Manager Queensland, Downer Electrical Pty Ltd
T J Brady, Mayor
"I hope that your inspiration encourages many in your audiences to do what they can to help control this most serious problem in our communities and be interventionist and not passive until a tragedy occurs.
I am most impressed by you Fay and will continue to support your ideals."
T J Brady, Mayor
Lachlan City Council
Mark
"Your service is extremely valuable. The majority of HR issues we have experienced and many of our WHS issues have had a root cause in stress and mental health issues. After your training and facilitation of changes we have seen a marked improvement in productivity, moral, profits and employee relations. We are not only solving issues but are preventing problems from occurring."
Mark
Business manager of a major transport service
Sara
"I learnt more practical and sustainable solutions from your delivery of the Mental health First Aid Course than I did during my entire degree in psychology at university."
Sara
Private psychologist
George
"Until I heard your (Fay Jackson) educational and inspiring speech I had no idea that the way I was dealing with people I was called to pick up was affecting their immediate health and the outcomes of the future of both the individual and their family. We must change the way we are dealing with people with mental health problems."
George
Police Sergeant
William
"We just thought that (names withheld) were problem kids and to tell you the truth we just wanted rid of them, now we have ways to support not only (names withheld) but other students and our staff who have mental health issues. Since undertaking your course several of our staff realized that they too needed support and solutions to difficulties they had been dealing with for some time. I did not expect such far reaching or positive outcomes."
William
Headmaster of a secondary school
Bob Gregory
"The feedback from our staff following the mental health training delivered by Fay has been extremely positive. Overall, the staff has increased awareness of mental health issues. They feel more confident in asking clients questions relating to mental health and emotional well being and they can appropriately assist clients access services in the community that provides support in preventative, responsive and emergency situations."
Bob Gregory
Manager National Projects, Family Court of Australia
Julie Greig
"Our workplace has recognised the need for change in how we address the mental health and emotional wellbeing of our staff. Introducing Vision In Mind Stay Well Action Plans has given managers in our organisation a really useful tool that allows us to take both a coordinated and collaborative approach in responding to mental health issues.
I have been able to tailor the Stay Well Action Plan to fit individual needs and circumstances and at the same time allow the responsibility for a staff members mental health needs to be in their control with an agreement on how I can best support my staff member clearly in place.
Thanks Fay for providing us with a tool that assists managers identify best how we can support our staff and work towards positive mental health outcomes together".
Julie Greig
Operations Manager, Family Law Courts, Adelaide Registry
Rev. Brian Kirk
"The Anglican Counselling Service has been overwhelmed by responses to the Mental Health First Aid courses in Northern Inland NSW which is largely due to Fay's great facilitation skills, her knowledge and understanding of the subject mixed with humour and her sharing from personal experience making possible a recent state award for the Service in raising community awareness of mental health issues. Thank you Fay and keep up the great work."
Rev. Brian Kirk
Executive Director, Greater Armidale Anglican Counselling Service, Tamworth
Fred Kong
"It was a real honour to have you as our guest speaker at our recent staff forum Refresh, Renew, Reframe. Your performance was nothing short of brilliant and all present found you to be extraordinarily funny and entertaining. You showed an outstanding ability to humanise your experiences as a consumer in such a delightful, entertaining yet still sensitive manner. You certainly helped to de-stigmatise and raise the profile of Mental Health consumers. You are quite an inspiration and I will have no hesitation in recommending you to to others."
Fred Kong
Chief Executive Officer, The Richmond Fellowship of NSW
Our Team
Our Team
Fay Jackson
CEO
Please see Fays 'Profile Page' for information about her. It is far too long and impressive to list here. Fay has been awarded Principal Master Trainer Status, Mental Health First Aid. Last year Fay was awarded the inaugural MHFA Champion Award. She has won many other awards for her work including the Australian Meritorious Service to Community Award, Australian Rotary Health Research Fund. Fay's favourite sayings are "Well that's the way I remember it!", "what's normal anyway? What does a normal gum tree look like?", "I'm not crazy, I am a Psychologically Diverse Citizen", "A life lived in fear is a life half lived", "Make your mark but don't leave a stain", "Why try to fit in when you were born to stand out?", "George I've done something to the computer (fax machine, printer, phone, car etc)". Fay has many positive attributes but technology is not one of them. And "oh can I tell you something funny".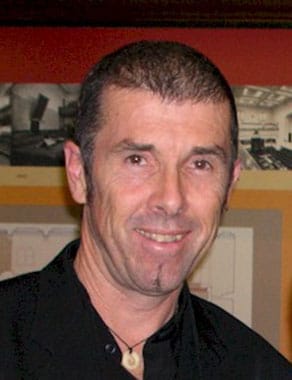 George Stinson
Safety Officer, IT and Sound Engineer
George Stinson has the precarious job of keeping the IT viruses, worms, wolves and glitches at bay. He ensures communications are running smoothly and offers the male perspective to the company. (A very brave man indeed). Georges favourite saying after one of us has done something to the computers again "Geeeeze, look, let me sit down so I can see what you've done" and "now that's a good inscription for your head stone" or "and that is why I killed her your honour" which is always said quietly under his breath as he walks away from Fay's computer.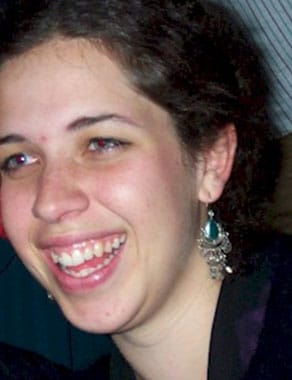 Ellie Stinson
Business Manager
Ellie Stinson is business advisor and has the dubious task of teaching Fay to keep track of her money matters, receipts, invoices etc and is frequently heard to say "No Fay the ash tray of the car is not where we store our receipts" and "anyone want a drink, because I surely need one" ( only at the end of the day, we are obviously a highly professional team).
Anna Georgia
Multimedia Specialist
Anna Georgia has filmed, directed, produced and edited motivational and educational DVDs for Vision In Mind. Her film "Down Side Up" about Fay and her attitudes to her bipolar disorder was short listed for the 2006 Hope Awards. Anna believes that a little angel on your shoulder is not quite enough to ensure your on the right track in life. Most heard sayings "come here and I'll give you a cuddle love", "its all good" and "Umm its about the computer George". Anna has also embarked on the speaking circuit. She is incredibbly energetic, has an amazing story to tell of her many years of world travel, working with Indigenous people around the world put particulary in Australia. Please also see our video page where you can see "Down Side Up". Anna will teach you about her journey with her own mental health, about being the daughter of a person with bipolar and she will have you dancing, singing, and using body percussion. Do yourself a favour and book Anna. You can also book Fay nad Anna as a double act.